Art
Business and Computer Studies
Canadian and World Studies
The Canadian & World Studies program at GL Roberts CVI encompasses three main subject areas:
Geography;
History; &
Civics/Law.
In learning these subjects, it will contribute significantly to students understanding of Canada's heritage and its geographical, social, cultural, governmental, legal, and economic structures and relationships. Students learn how to assess events, ideas and values, & how they affect them individually & as part of the community – locally, provincially, nationally, & globally. Courses in Canadian & World Studies will actively involve students in research, critical thinking, problem solving and decision making skills. Furthermore, our program will help them to develop stronger oral and written communication skills. Our students can apply these skills in other secondary school subjects, in their future studies, and in today's rapidly changing workplace.
Department members:
Ms. T. Martorelli, Department Head
Mrs. E. Dunn
Mr. M. Kuchirka
Ms. J. Post
Ms. A. Reid
Ms. E. Sutton
Cooperative Education
Teachers:
Mr. D. Lewis

Mr. M. Kane

Ms. J. Slugg
The Co-operative Education Department is the place to go for information about:
an opportunity for secondary school students to experience a destination that may be part of their future
a valuable experience for students who are exploring their options for the future
earning two or four credits outside the regular classroom
Oshawa Construction Co-op Internship Program
the Ontario Youth Apprenticeship Program
What is Cooperative Education?
Cooperative Education is a program that allows students to earn secondary school credits while completing a work placement in the community - 220 hours for a typical 2-credit co-op term.
A student's Co-op program consists of the Cooperative Education course, which is monitored by a Cooperative Education teacher and the related curriculum course (a course in any subject discipline, (e.g., business studies, math, technological education). Every student in Co-op must have a Personalized Placement Learning Plan (PPLP), which shows how the student's related curriculum course is being applied to their Co-op placement.
The Cooperative Education course consists of a classroom component and a placement component.
Placements are arranged for students by their school and follow Ministry of Education Policy and Procedures.
Access to a Cooperative Education Program is based on student readiness and program availability.
Cooperative Education gives students the opportunity to:
"Try-out" a career of interest
See the relevance of their classroom learning in a work setting
Develop the Essential Skills and Work Habits required in the workplace
Acquire a direct understanding of employer and workplace expectations
Gain valuable work experience to help build a resume
How Does Cooperative Education Help Students Meet Diploma Requirements?
Cooperative Education credits may be used to help you meet the 18 compulsory credit requirements for the Ontario Secondary School Diploma (OSSD)
Students must also earn 12 optional credits for the OSSD. There is no limit on the number of optional credits that may be earned through Cooperative Education courses.
Modern Languages
English
Guidance
Guidance and Career Education and Co-operative Education play a central role in the secondary school by preparing students for a complex and changing world. In particular, it addresses many of the important questions that students face at this time in their lives: How can they better manage their time, resources, and dealings with other people to improve their chances for success in high school and the world beyond? What useful knowledge, skills, and habits do they already have, and which can they improve, to achieve success in school and at work? How can they best chart a course for post-secondary education and work?
Guidance Staff:
Heather Nimmo (Guidance Secretary)
Rebecca Hudgin-Moore (Head of Guidance)
Julie Rossiter (Guidance)
Nicole Hart (Guidance)
Eileen Frazer (Credit Recovery/SAL)
Specialist High Skills Major (SHSM) @ G.L. Roberts
G.L. Roberts offers three SHSM programs (Environment, Health/Wellness, and Transportation). Each SHSM consists of a bundle of Grade 11/12 courses, a cooperative education placement and sector-specific training/certifications. For additional information on SHSM, consult the following link: Specialist High Skills Major (SHSM)
You can also speak with Mrs. Rossiter in guidance for more information!
Grade 8 to Grade 9 Transition

Grade 8 Transition - Preparing for Grade 9 at GL Roberts
Please select the following link for information.
https://sites.google.com/ddsb.ca/glrguidance/home

Course Calendar/Course Selections
CURRENT STUDENT Course Selection
Below is the Google Site that has been created for our current students' course selection process.
Students can see course options by logging into their myblueprint.ca/ddsb account.
E-Learning
Please speak with a guidance counselor to discuss e-learning options.
Graduation Requirements
For information on the graduation requirements for the Ontario Secondary School Diploma (OSSD), Ontario Secondary School Certificate (OSSC) and Certificate of Accomplishment (C of A) consult the following link: Graduation Requirements
Summer School/Night School through Durham Continuing Education
To access the most up to date information about summer school and night school, click on the following link:
Summer School/Night School Important Information
To access the registration portal for summer school and night school, click on the following link:
Community Involvement Hours
Applicable for the 2020-2021 School Year:
Fillable Standard Community Involvement Hours Form - students can choose to complete this fillable form and submit their hours by email to Ms. Nimmo at Heather.Nimmo@ddsb.ca
Grade 12's anticipating on graduating in June 2021 are only required to obtain a minimum of 20 hours of Community Involvement.
All students ages 14 years and older are able to submit a maximum of 10 hours of paid employment with a reflection assignment. Please use this form "Employment Based Community Hours"
Prior to COVID-19 Guidelines:
For information on community involvement hours (40 hours are required to recieve the OSSD), consult the following link: Community Involvement Hours
Awards, Scholarships and Bursaries
For information about awards, scholarships and bursaries for post-secondary education, consult the following link: Awards, Scholarships and Bursaries
Students are encouraged to join the Post Secondary Google Classroom for more information and links to various Scholarships and Bursaries.
Post-Secondary Applications
College Applications
To apply to college, use the following link: Ontario Colleges
For help with your application, consult the OCAS Youtube Channel
Loading YouTube Player...
University Applications
To apply to university, use the following link: OUAC
For help with your application, consult the OUAC Youtube Channel
Loading YouTube Player...
OSAP (Ontario Student Assistance Program) Applications
The OSAP Application for the 2020/2021 school year is now available at the following link:
If you need to contact the financial aid office at your post-secondary institution, use the following link to retrieve contact information: Financial Aid Offices Contact Finder
Resource Links
UNIVERSITY AND COLLEGE RESOURCES

Can Learn (education planning)

Career Cruising (check with Guidance office)

Durham College

Future Further – Aboriginal Student Resource

Information on transferring from College to University

Ontario Colleges Application Centre

Ontario Universities Application Centre

School Finder (information for schools in Canada)

Transition Resource Guide for Students with Disabilities

Ontario Tech University (Formally UOIT)

Youth Canada (education, employment and more)

Ontario Universities E-Info

FINANCIAL INFORMATION

Scholarships, Bursaries and Loans

Aboriginal Scholarships/Bursary Guide

Canadian and International Scholarships

Disabilityawards.ca

Equals6.com

Fundyourfuture.ca

Government of Canada: Canada Student Grants

Indigenous Education, Canada's Future

Ontario Student Assistance Program (OSAP)

Ontransfer.ca

Scholar Tree

Scholarships Canada

Yconic
Transcript Requests
Transcripts: Former or current students wishing to order a transcript may do so by calling the guidance secretary at 905-728-7594. At least 3-5 day's notice is necessary to produce the transcript. The cost is $5.00 or $10.00 (you will be advised at the time you order).
By Pickup at G.L. Roberts: Payment is due in CASH prior to printing of transcript
By Mail: If you require a transcript to be mailed, order the transcript by phone (as above) and send a certified cheque or money order to the school. Your transcript will be mailed when payment is received.​
Online: School Cash https://ddsb.schoolcashonline.com/
Career Planning
For information on career planning, consult the following link: My Blueprint

Health and Physical Education
Library
Mathematics
The development of mathematical knowledge is a gradual process. A coherent and continuous program is necessary to help students see the "big pictures", or underlying principles, of mathematics. Mathematics is evident in all areas of the curriculum, and can be found in every day life. Choose the right math pathway for your future, master the material, and become the master of your own life.

Department members:
Mr. D. Peel, Department Head
Ms. R. Birney
Ms. R. Ellison
Mr. D. Ganz
Ms. C. Leblanc
Mr. M. Paterson
Ms. J. Verhoog
For more information, please visit: https://sites.google.com/ddsb.ca/glrobertsmathpage/home
Science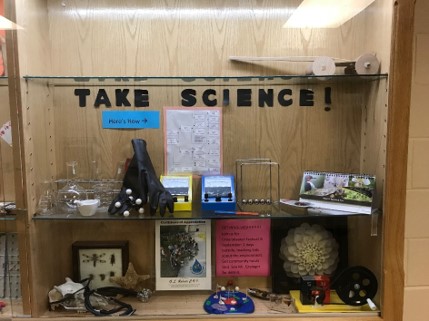 Science Curriculum
Science Teachers
Mr. W. Grainger, Department Head
Mr. K. Deegan
Ms. J. Moy
Mr. D. Ganz
Ms. A. Petric
Ms J. Slugg
Ms. R. Ellison
Science Courses/Pathways
The Science Department at GL Roberts CVI offers classes at the academic, applied, and essential levels in all three strands; Biology, Chemistry, and Physics.
The academic level courses are much more theoretical than the applied level courses and lead a student to further studies at university.
The applied level courses emphasize the applications of science more than the theory. They prepare the student for further studies in some programs at the college level.
The essential level courses are hands-on courses that teach practical skills related to science careers such as horticulture or landscaping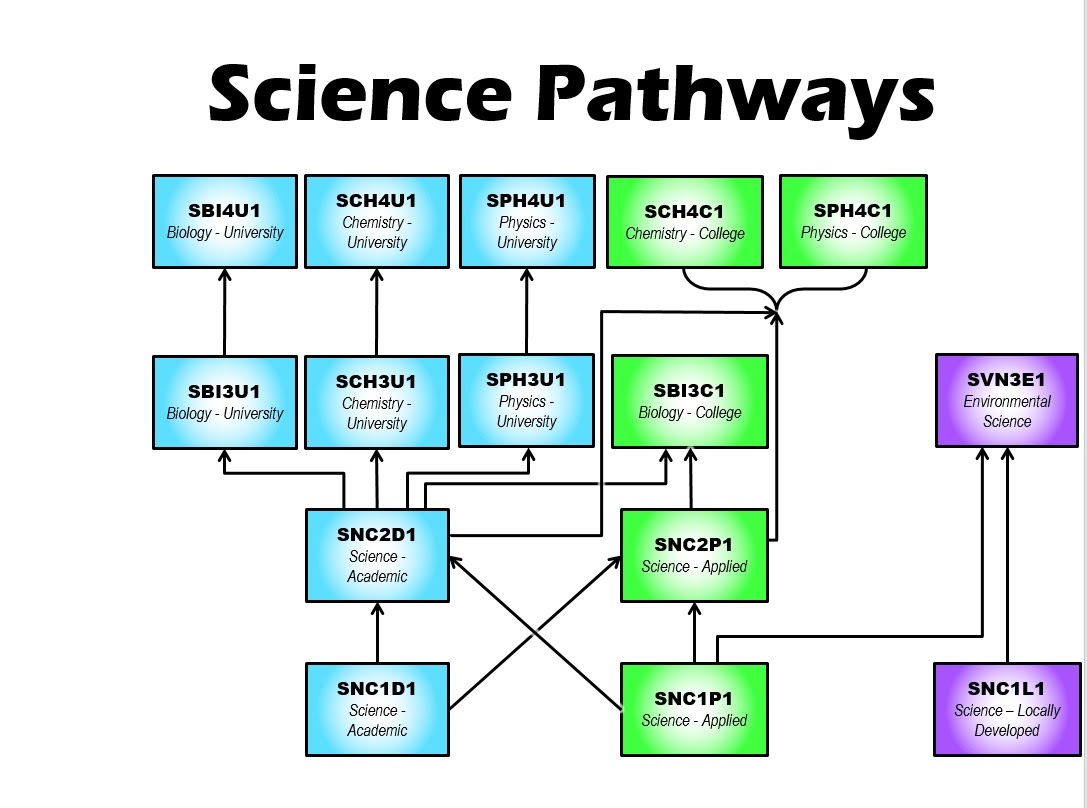 Science Clubs
The Science Department also offers three very exciting clubs for students; Groundwater Festival, Horticulture, and Robotics. Students are encouraged to take advantage of these unique opportunities at GL Roberts CVI.
Science in Action!
Photo Gallery: Science in Action will appear here on the public site.
Specialist High Skills Major (SHSM) Environment
Specialist High Skills Major (SHSM) @ G.L. Roberts
Social Sciences and Humanities
Special Education
Technological Education